Pumpkin Seeds Hulling Machine Hot Sale
Product Detail
Production Case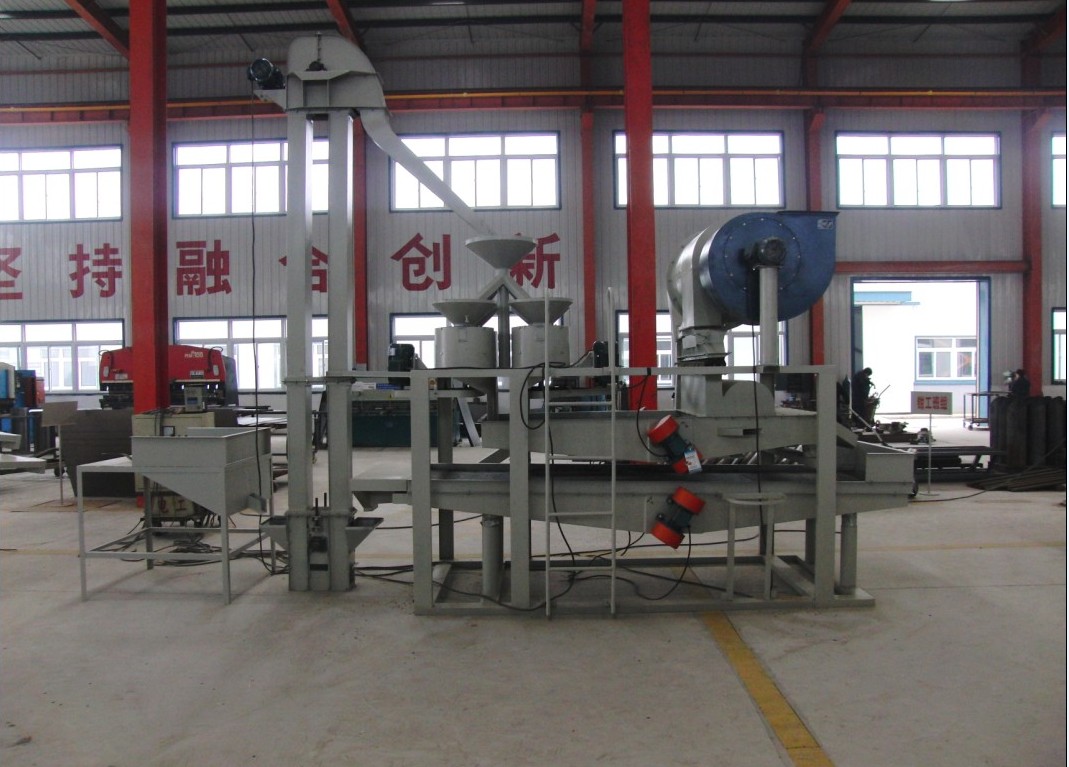 The pumpkin seeds hulling machine is a very important invention in our company and pumpkin seeds hulling machine not only can hull, dust, clean, but also of metering and packing. The hulling machine can improve the efficiency of seed hull for production. The seed hulling machine is a horizontal placement of the conveying pipe, in succession to the pipe end of the hair dryer, in succession to the conveying pipe on the other end of the crash box, seed in impact box and between the hair dryer is conveying pipe at the middle of the input pipe, hit the box have a and by the hair dryer blowing into the air driven seed movement direction perpendicular to the wall impingement. And thus seed collision to hit the wall and seeds from the impinging wal Bounce back collide with each l other in to order achieve the purpose of dehulled seeds.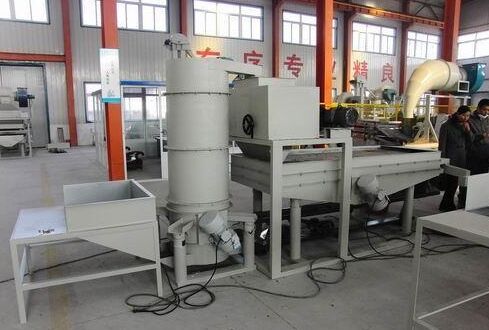 Pumpkin seeds hulling machine features:
1. It adopts wet method to shell pumpkin seeds.
2. It has higher shelling rate and less broken rate compared with the old type.
3. It adopts recycling shelling method.
4. It uses negative selection method in husk collection instead of blowing method and reduces dust.
5. It increases the separation and sieving size and makes the kernels separated completely.
6. It has compact structure and low energy consumption.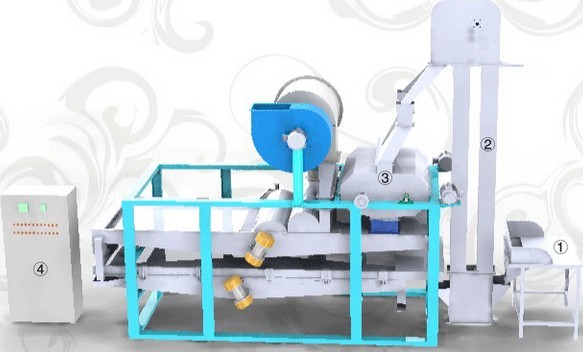 It consists of input hopper ①, bucket elevator ②, dehullers ③, electric control cabinet ④.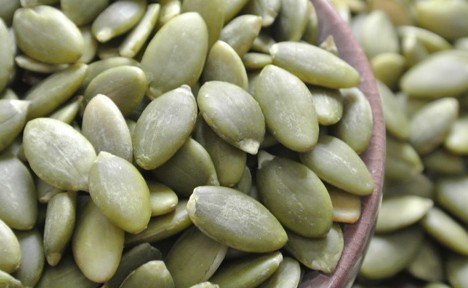 Technical parameter of pumpkin shelling machine:
Power: 8.19kw(380v)
% of whole kerenls:95% min. (kernels that are less than 1/2 whole kernels are brokens)
% of inshell in final kernels: 2% maximum
Input capacity: 200-300kgs/hour
Space occupied: 6.5m×2.9m
Height:3.5m
Weight:2.5mt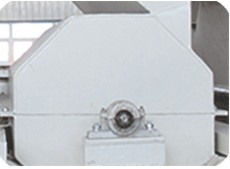 Improved-design of dehullers make the dehulling process more efficient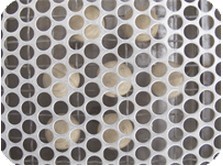 Screen mesh made from punching works of premium quality cold rolled sheet,durable service. Prevent mesh from blockage due to the bouncing ball design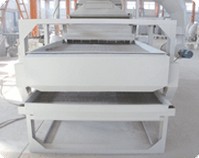 Wider&longer screening design make the seed-kernel separation works more efficient.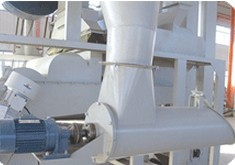 Adopt the vibrating and negative-pressure separation works and spiral discharging for shells-discharge to make the shells collecting works easier and meanwhile reduce the dust accumulation greatly during process.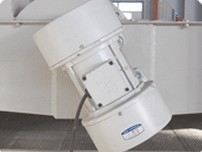 Vibration source of the equipment adopts vibratory motors design, features easy and quick installation, no foundation works requires

---
---